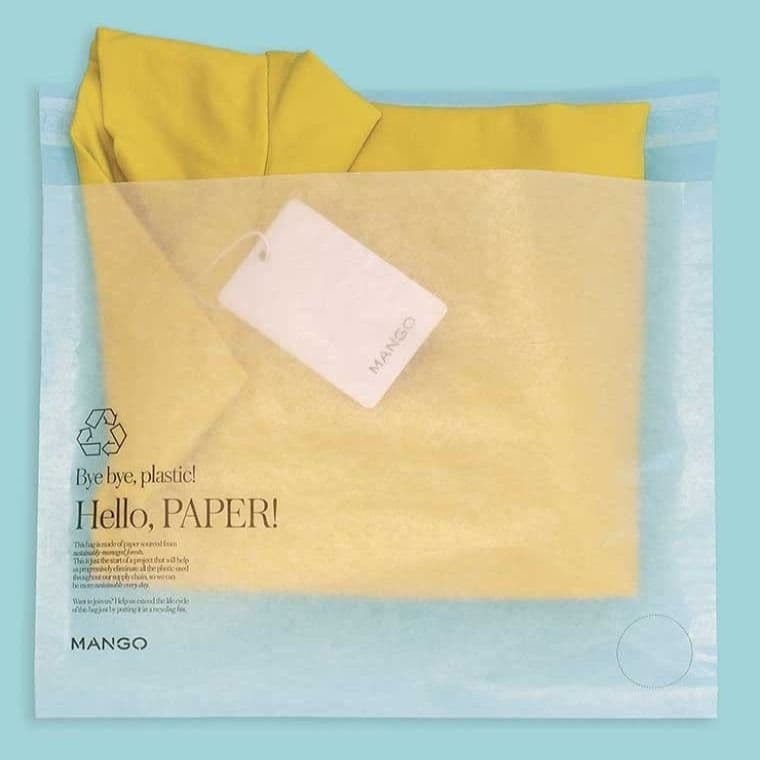 Vela paper
A translucent paper made by Seaman Paper as an alternative to conventional plastic bags. Claimed to be water resistant and to be made from 100% paper. Needs clear recycling instructions as it can be confused with plastic.
Use: Product wrapping and bags.
End of life (producer claim): Recyclable in standard paper streams.