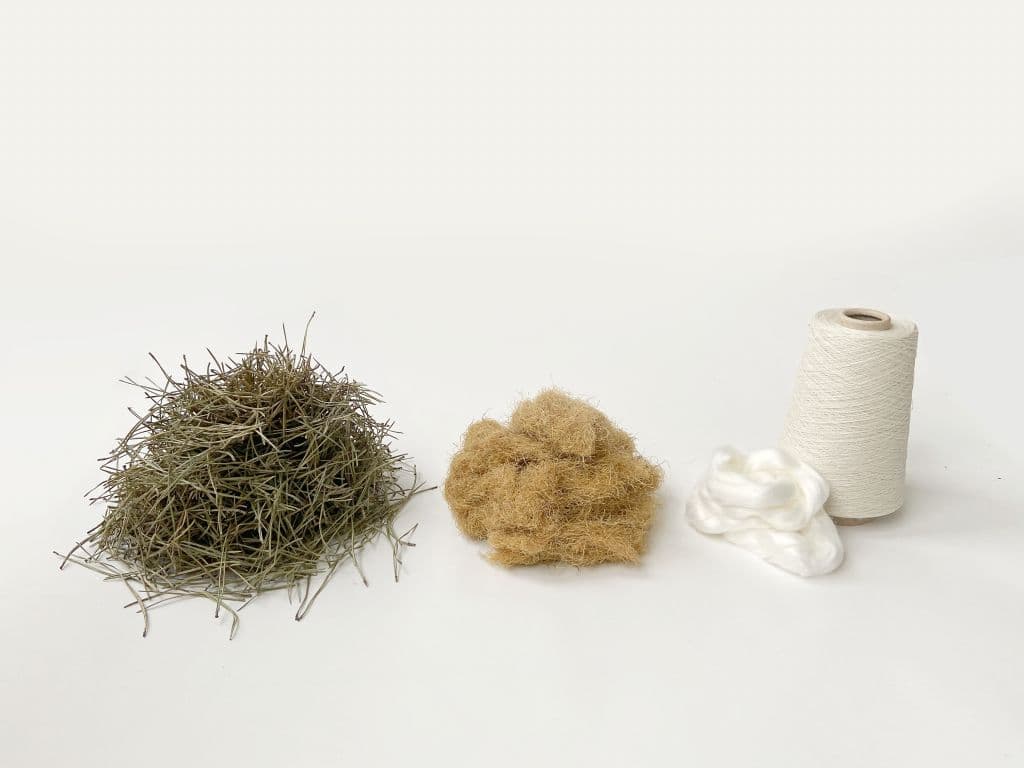 Forest wool
Fabric made from pine needles. Not industrialized and still in works. 600 million pine threes are cut down in Europe each year. Pine needles is between 10 and 30% of the mass of a three, and usually wasted or degraded to soil.
Use: Clothing and furniture.
End of life (producer claim): Recyclable in closed loop only.