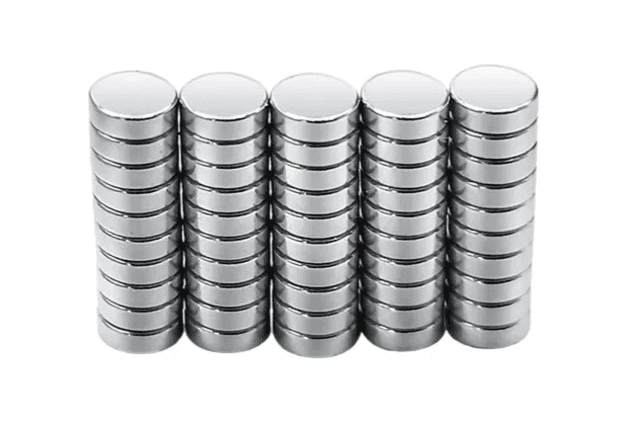 Magnets
Magnets are made from various ferromagnetic metals, and can vary in strength depending on their composition. They are sometimes used in premium packaging as a closure method, and therefore require consideration toward easy material sorting if the packaging is designated for recycling.
Use: Packaging closure and technical products.
End of life (producer claim): Not recyclable.