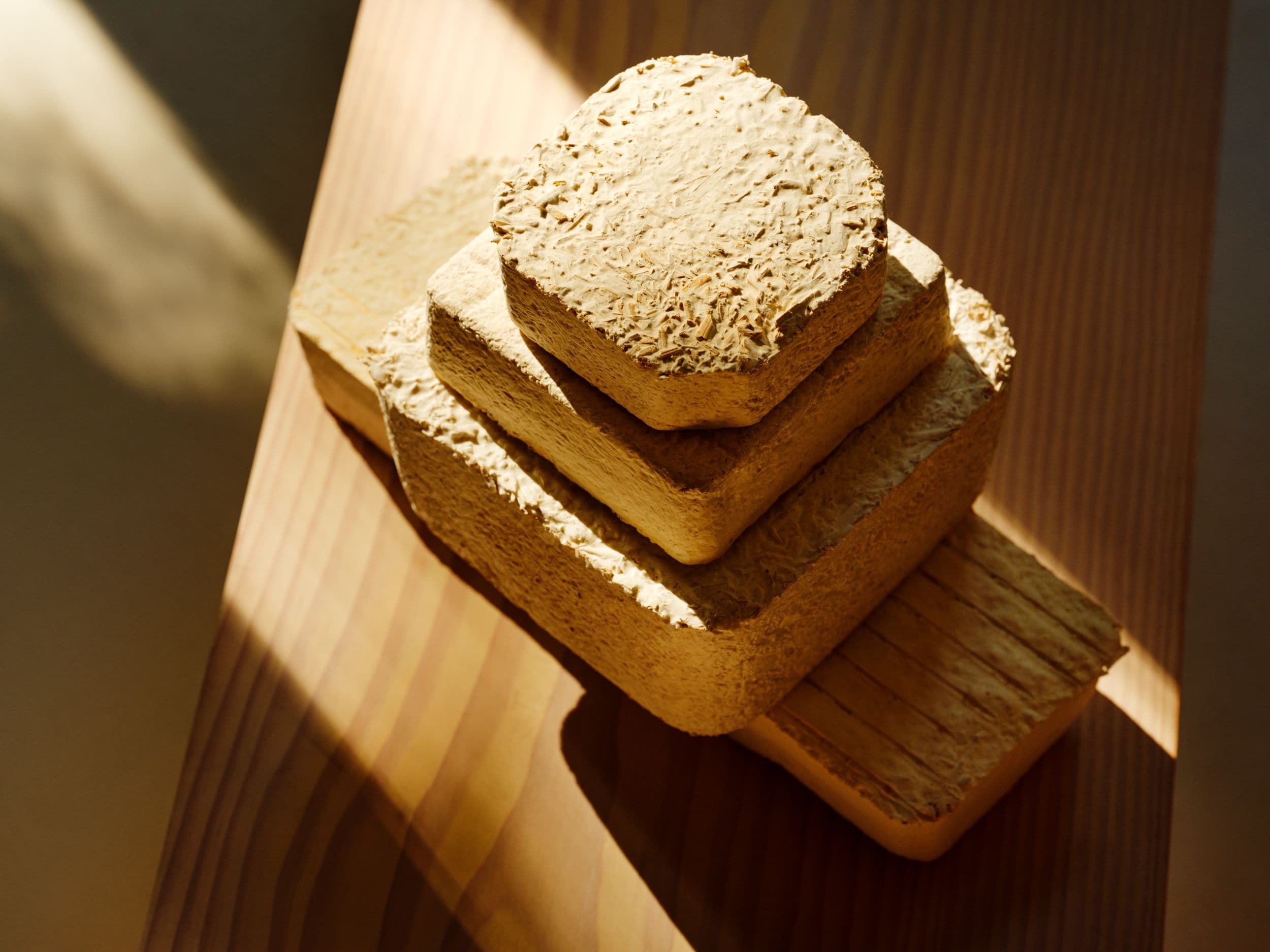 Mycelium foam
Foam made from fungi grown on natural fibres such as hemp or flax. The final product is comparable to Styrofoam (EPS) in drop and compression tests, but has a lengthier manufacturing process and higher weight. The fungi currently requires about one week grow time before the final form is baked and ready to use. This is not a problem when specifying standard parts like corner bumpers, but can be problematic for bespoke projects on tight timelines.
Use: Packaging and insulation.
End of life (producer claim): Compostable.