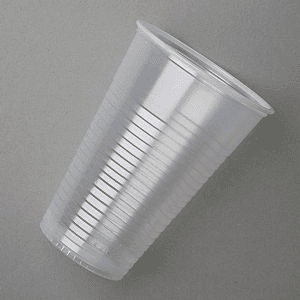 PS
Polystyrene is a common thermoplastics used worldwide. Applications include food containers like yoghurt and sour cream, gardening pots and CD cases. PS has good visual clarity and hardness. The material have low flexibility and breaks easy if under stress.
Use: Packaging, disposable cups, cutlery, trays and take-away containers.
End of life (producer claim): Less commonly recycled.